DATE:

AUTHOR:

The Inpart team
November 14, 2023 Release Digest
DATE:
AUTHOR: The Inpart team
Delivery time: Tuesday, November 14, 2023, 7:30 a.m. - 9 a.m. CET.
Impact: During this maintenance window, Inpart Deal and the Admin Center will be briefly unavailable.

Version 3.21.0
What's New
Agreements Access Control
Access control is a crucial aspect of collaboration within Inpart Deal. With this new functionality, Manager users can define who can view, access, and edit agreements. This ensures that the right information is shared with the appropriate stakeholders while maintaining data security and confidentiality. By controlling access, teams can collaborate efficiently without compromising sensitive information.
Learn how to use Agreement Access Control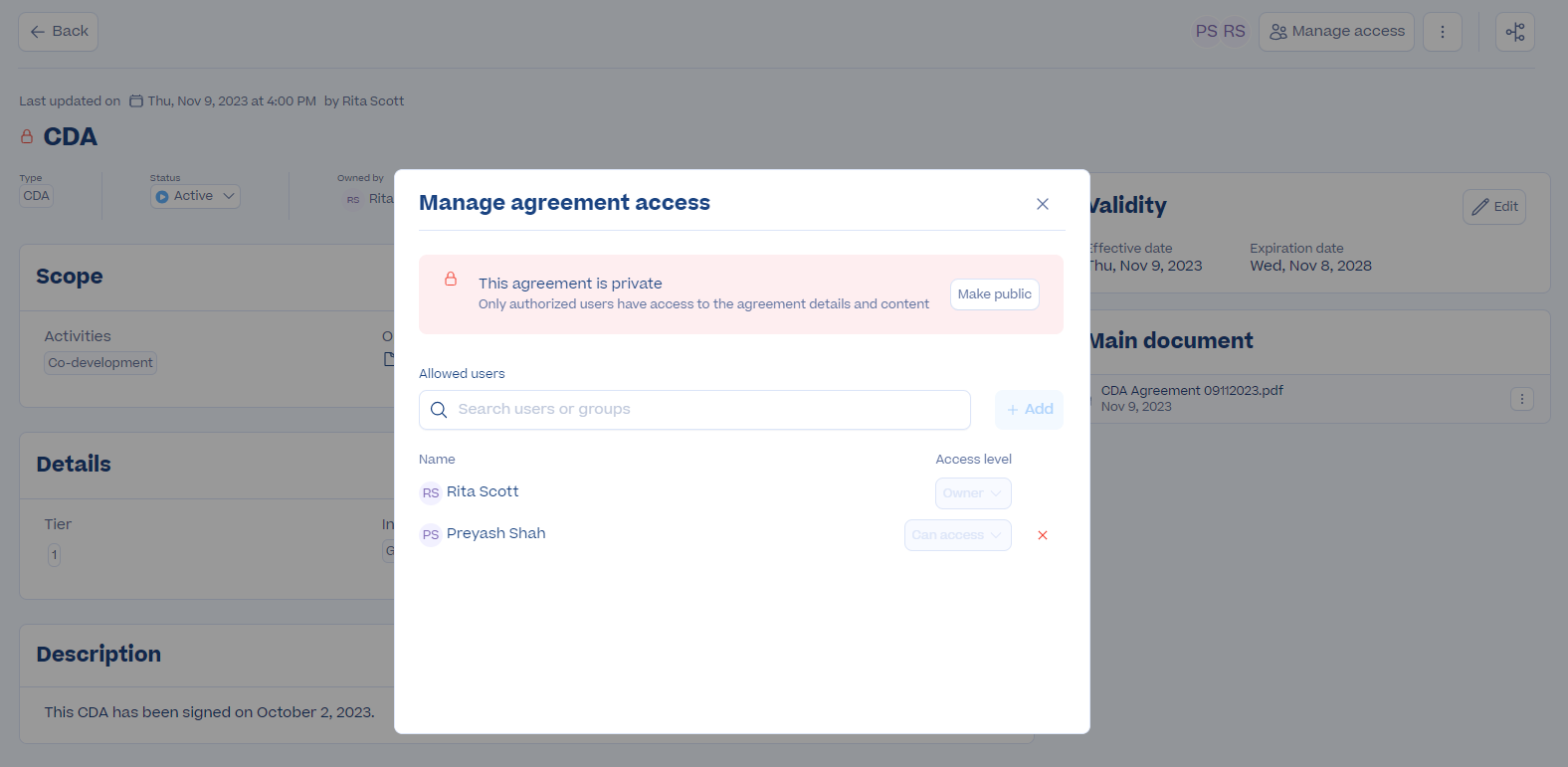 ---
Agreements Activity Stream
Create corporate memory and increase traceability with a timeline of important events around an agreement, such as the agreement creation date, agreement status updates, expiration date, and more.
Events related to agreements are also now available in the activity streams of opportunities and companies.
Learn more about the Agreements Activity Stream

---
Territories Field on Opportunities and Agreements
Record the geographical scope of opportunities and agreements with the Territories field. You can define a geographical scope at the regional level (Asia, Africa, Europe, North America, etc.), the country level (France, Japan, India, USA), or both (Europe, Asia, USA). You can filter opportunities based on this new field, in the Opportunity activity filtering section.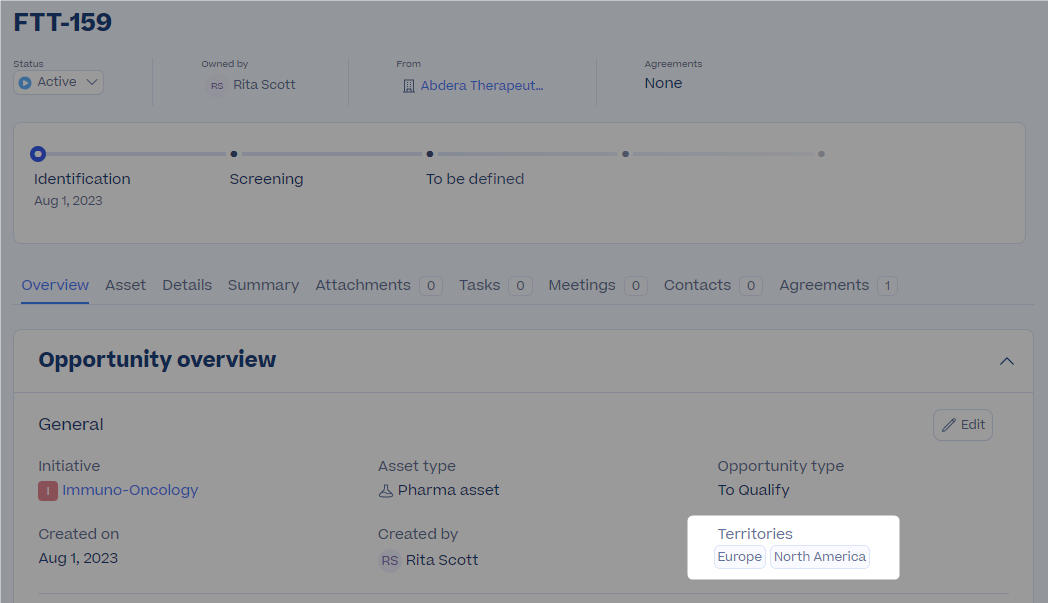 ---
Link opportunities together
In case you're evaluating the same asset in different opportunities based on, for instance, geographical areas or clinical indications, you can now link these opportunities together for a more efficient follow-up.
Learn how to link opportunities together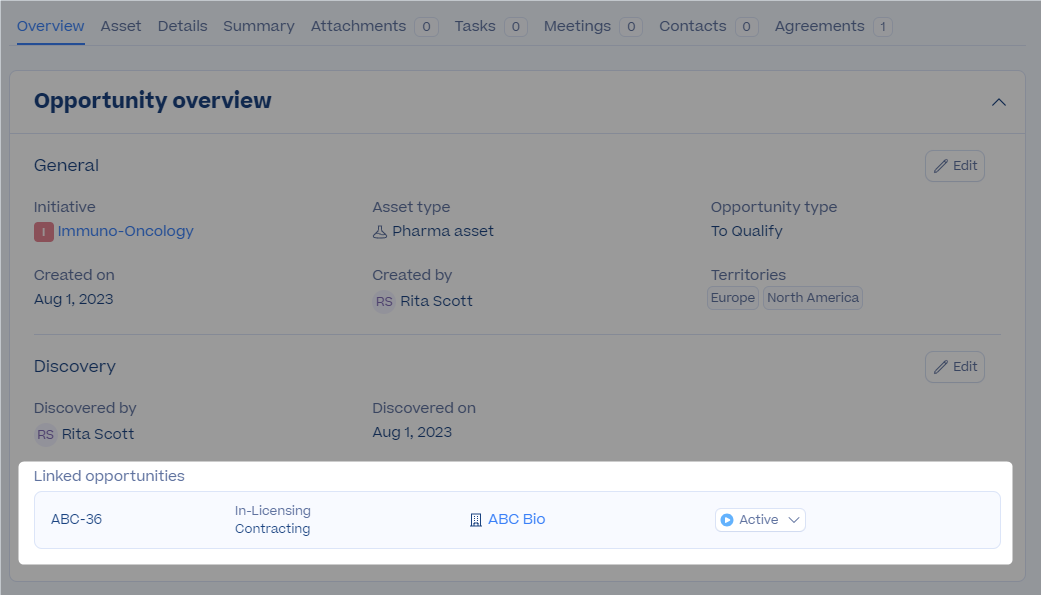 ---
Add instructions in opportunity workflows
When moving an opportunity to the next stage of the workflow, you can now have some instructions displayed to make sure you've completed all the requirements to properly start the next stage.
Please contact your CSM at Inpart to configure this functionality.

What's Enhanced
Access to the Resource Center
We moved the access to the Resource Center under the navigation bar and we removed the former blue information beacon that could overlap with other elements of the application.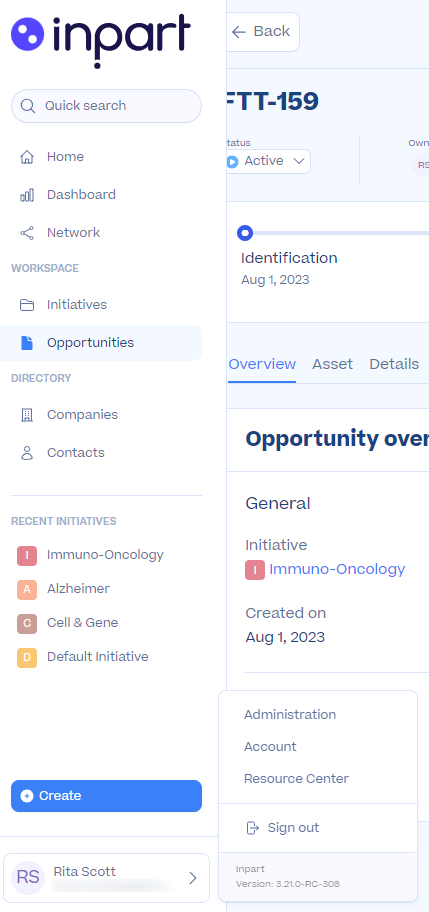 ---
Filter and export opportunities based on configurable fields
Filter and export opportunities based on the additional configurable fields that you chose to enable, such as opportunity assessment details or financial details. Important note: The field names in the export are the default field names.
---
Meeting search option
The meeting search option has been extended to: Notes, Company name, Attendees' first name, last name, and email, and Conference name.
---
Quality flag on Database asset and company profiles
We've added two flags on Inpart Data and Evaluate Pharma profiles available in the Database panel of opportunity and company pages:
Pending curation: indicates that the profile has been made available in Inpart Deal but is under review by Inpart or Evaluate to fully curate it.

Up-to-date: indicates that the profile has been fully curated by Inpart or Evaluate.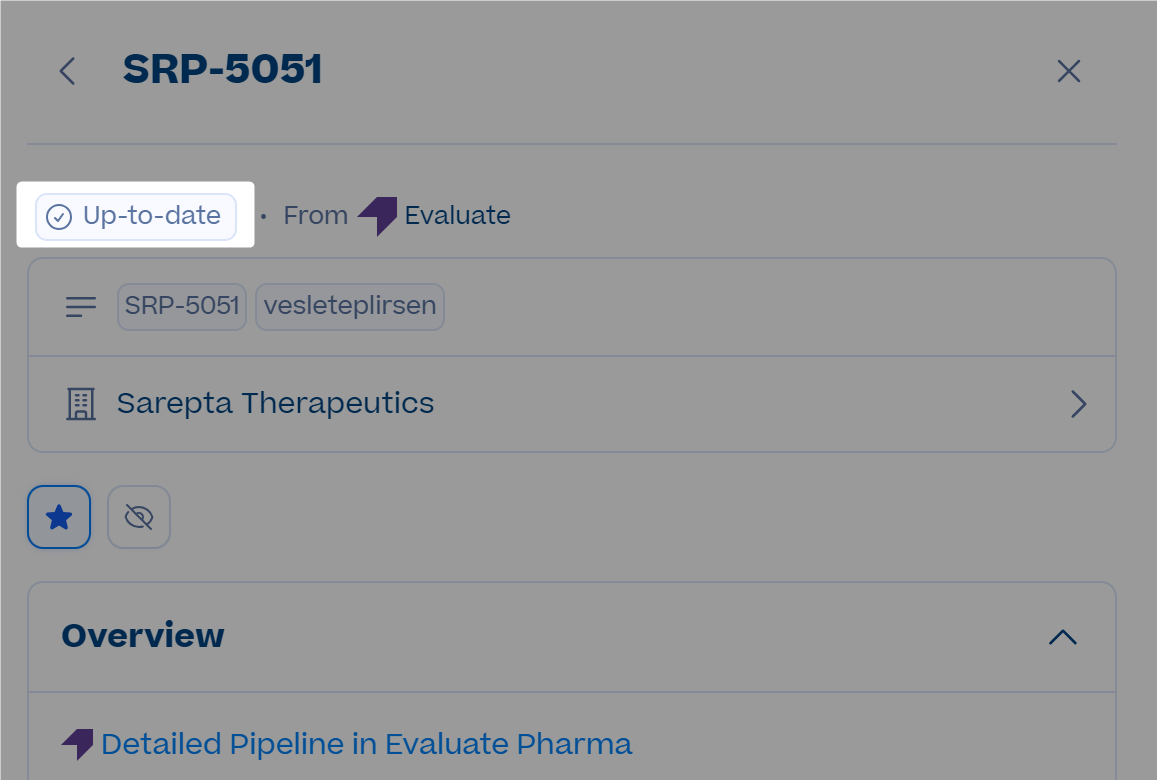 ---
Need help? Visit our help center.